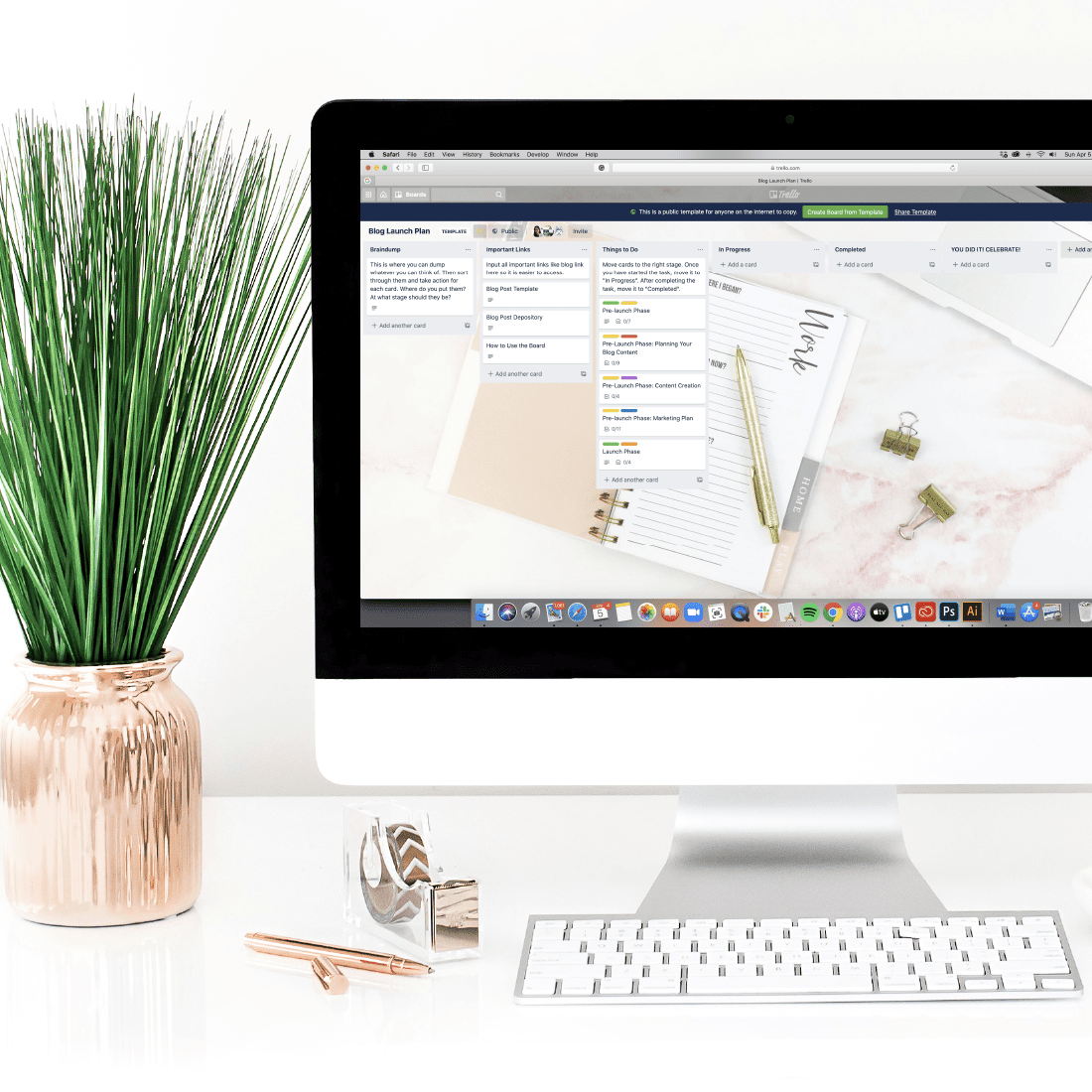 BLOG LAUNCH WORKFLOW
Also get access to the Blog Launch Workflow in Trello which helps you launch your blog easier.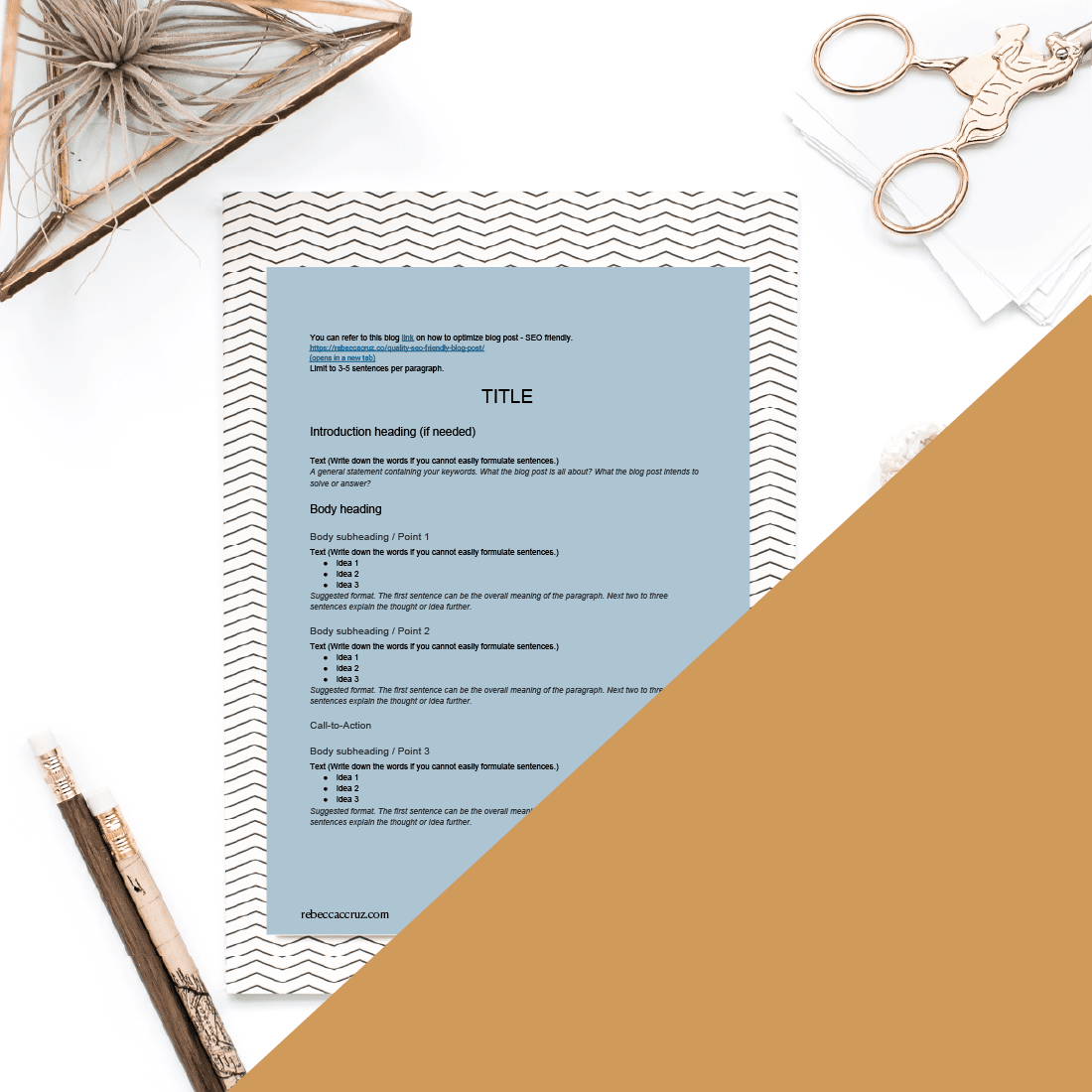 BLOG POST TEMPLATE
Follow an outline when creating your blogpost so you won't miss key elements relevant for SEO.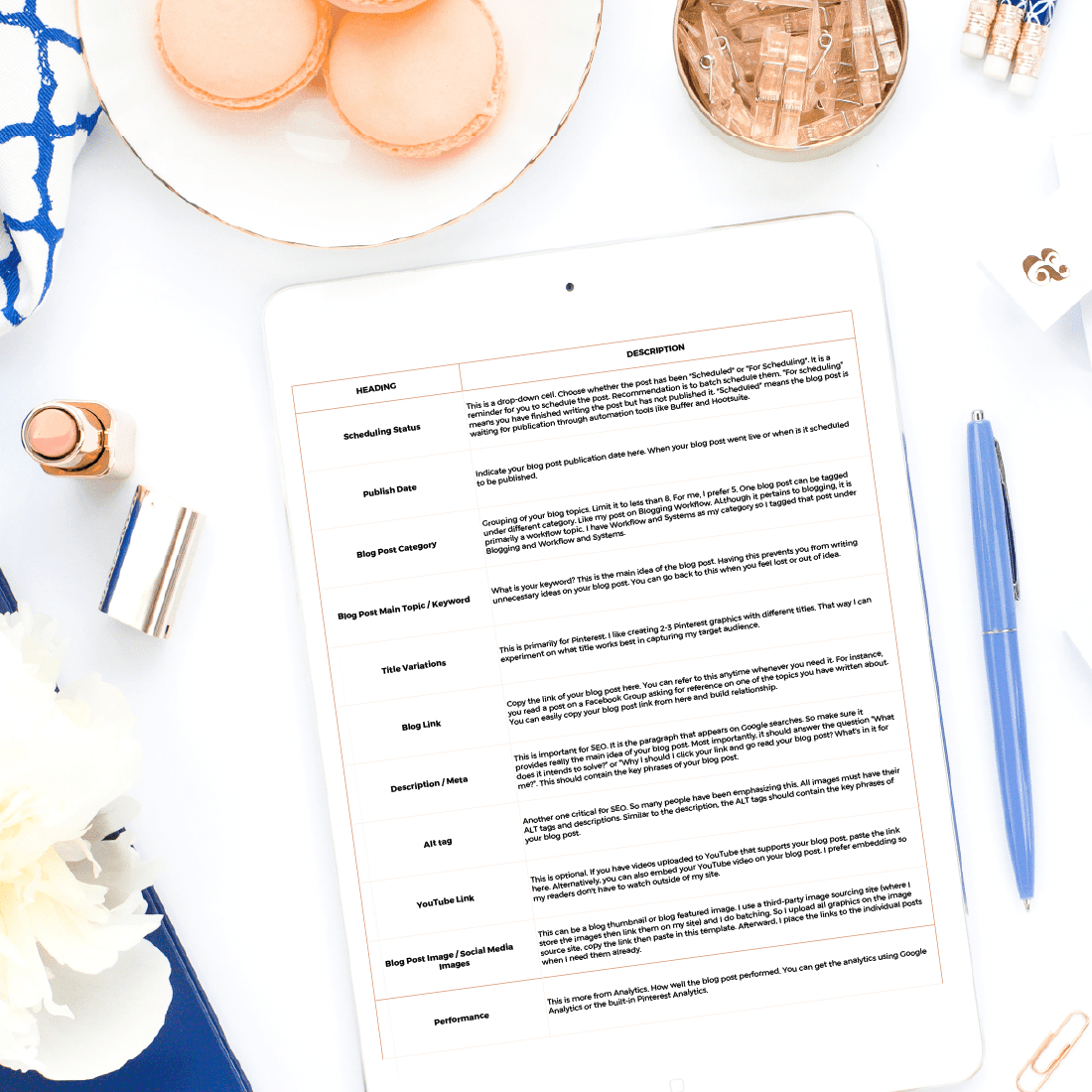 BLOG POST DEPOSITORY
Organize your blog posts on a single file so you won't have to browse through different files or links.